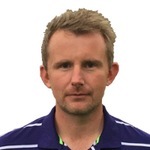 James Bishop - Head PGA Professional
James has been working within the golf industry since the age of 16. At first, he was a marketing assistant at The London Club in Kent - this led to a move to the Pro Shop for a year. Two years were then spent at Royal Blackheath GC working in a totally different environment at a members' club for the well-known Secretary, Tony Dunlop. In 2003, a brief spell was spent at The Wisley GC under the stewardship of Dennis Pugh. In the winter of that year, the opportunity arose to move across the M25 to work for Tony Rattue at St George's Hill GC. During the 10 years spent as assistant, James built up a good reputation for coaching in a simple but effective manner to the full range of members. This, coupled with an increasing desire to explore new avenues of coaching, led James to America to study at The World Golf Summit 2012 & 2014. James became Head Professional at St George's Hill Golf Club in November 2013.
---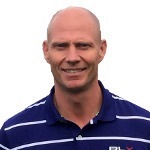 Adam Morganti - Head Teaching Professional
Adam Morganti has been the Teaching Professional at St George's Hill since 1988. He and his teaching methods are very popular with the members of the Club. One to one coaching is the most popular way to have a lesson. Adam can also offer bespoke packages to suit individual requirements, either on the course or on the practice range. For more details please contact Adam on 01932 843523 who will be happy to assist.
---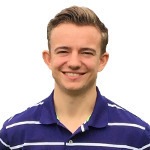 Dan Scriven - Assistant Professional
Daniel joined the team in November 2013. He is currently studying for the PGA Golf Foundation Degree. Daniel has embraced the concept of the need to encourage the youngsters of the Club via tuition. Every Sunday morning there is a "junior roll up" on the practice ground, where children from the ages of 6 upwards can learn the basics of the game. This has been a hugely popular event and long may it continue. Please contact him on 01932 843523 for full details.
---